Choose a hexagram according to the trigrams

upper
lower
"Nature is written in symbols and signs"
John Greenleaf Whittier
"There is nothing permanent except change"
Heraclitus
The story of each hexagram
(you also find its link on each hexagram-page)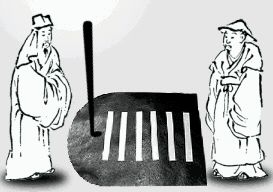 The origin of the hexagrams:
From sundial GUI to
hexagram GUA
*
The meaning of the name of this book
YiJing, book of Yi (or I)
*

More Yi-mages
Dragons, images, dao's origin
and imaginings.
*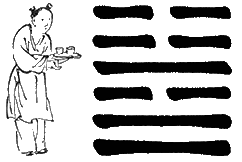 The structure of a hexagram
and the problem of multiple moving lines
*
Yao Ying, mirrors and reflections:
moving lines and their relations
*
Omen-terms
etymology and meaning of characters
*
*
Trigrams
the characters of their names with their meanings
*
*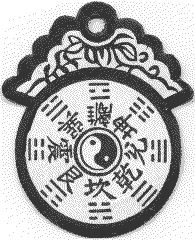 The Bagua pattern
for the hexagram lay-out
and a Bagua-reading
*

My bookshelf
You'd like to understand the Yi as a science (and more)?
Then Read the books by Katya Walter, the TOE-series!
*
Hexagram stories by Anton Heyboer
*
*
De Yijing (I Ching, I Tjing) in Holland

*
Yijing books at Amazon.com
And at Bookdepository.com